Dog Products We Love
The following are the dog products I love and recommend. I wanted to share this list because I found each of these tools, toys, and products to be beneficial.
Over the years we've tried and used many dog products; I'm recommending these because I've found them to be the best dog products in their class.
If you have any questions or concerns regarding any of these resources of products don't hesitate to ask. I have personal experience with these products and would be happy to answer your questions.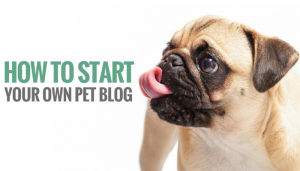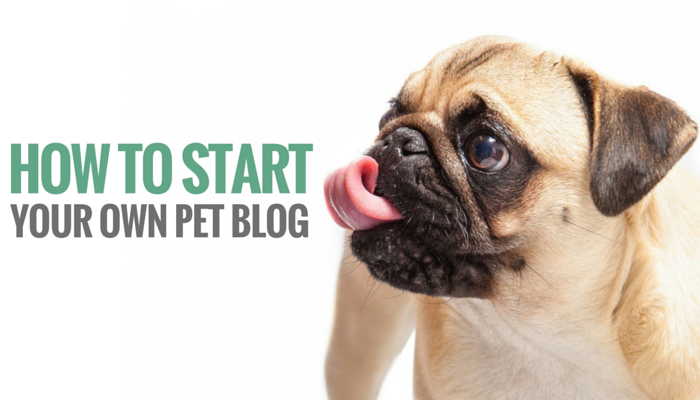 Want to Start Your Own Blog?
Have you ever thought about starting your own blog? I've put together a guide to get your own blog up & running in less than 10 minutes.

Dog Gear We Love
---
Outward Hound Dog Backpack
Because Laika loves to pull on walks – and due to her reactivity our walks aren't always easy going and relaxing like they should be. Using a dog backpack is the easiest way I've found to keep her more focused on walks. We use the Outward Hound Backpack because it's a durable option in our price range (under $30).
There's a ton of great options out there when it comes to dog backpacks. Outward Hound is just the best (inexpensive) backpack we've found. If your dog pulls or has some reactivity issues on walks I'd recommend a backpack – it's the only way we were able to master loose leash walking.
Freedom No Pull Harness
Does your dog pull on leash? Get yourself a front-clip harness. When I finally got myself a Freedom No Pull harness (thanks to so many awesome suggestions!) I knew I'd found the one. This harness instantly stopped Laika's pulling – regardless who was walking her. I can't recommend this style of harness enough. It doesn't chafe, stops all pulling, and is easy to put on.
Kurgo Bench Seat Cover
If you drive around with your dog in the car (and especially if you go hiking or walking where it's muddy) you'll want something simple to protect your car seats. I love our seat cover from Kurgo; it's waterproof, has storage and it's super easy to wash. (Kurgo also makes awesome dog backpacks & life jackets)
Molly Mutt Duvets (Bed Covers)
Awhile back I upgraded to a nice orthopedic bed for Laika's arthritis. What I didn't realize at the time was that the zippers on the cover were there for design only – they weren't functional. So after spending all that money I was pissed; I had a nice foamy base for a dog bed and a dirty outside cover completely sewn onto the bedding. The solution? I took out the orthopedic bedding and put it inside a nice easy to wash bed cover from Molly Mutt. They come in all sorts of great patterns too.
Dog Toys We Love
---
Classic Kong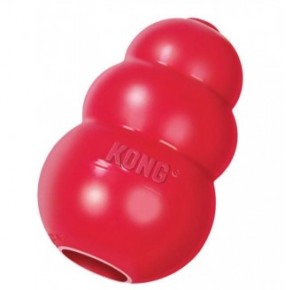 This Classic Kong toy is amazing – it's lasted years and doesn't show any real signs of wear. Putting some frozen peanut butter into Kong before I leave for work actually makes my dog excited for me to leave. Well I wouldn't say excited but it's so distracting she doesn't seem to even notice as I'm walking out the door. I am so grateful to have something so simple that keeps her from getting anxious when I leave.
Don't believe me when I say I love Kong? I've written about it numerous times – Top 5 Indestructible Dog Toys & 39 Things You Can Stuff in a Kong. All dog owners should have a Kong; it's the most versatile dog toy we own.
Kong Wobbler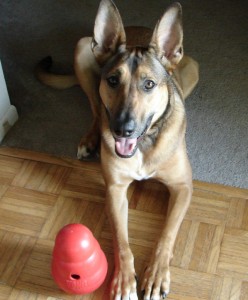 Laika is quite active so any little bit of extra mental stimulation helps immensely. I feed her dinner from the Kong Wobbler every evening. She used to be a picky eater but with the Wobbler it's easy to get her excited for her food.
Having to work for her food gives her a good deal of mental exercise that couldn't be any more convenient. Don't leave your dog unattended with one of these; although they're pretty tough they can be ripped apart.
Bob-A-Lot Food Dispenser
The Bob-A-Lot food dispenser works much like the Kong Wobbler. It's a sturdy toy that you put food in and as your dog rolls it around the pieces fall out. One major benefit of the Bob-A-Lot is that the hole is adjustable; so if the hole is too big you can adjust it so it won't all come tumbling out at once.
Jolly Ball
I have no idea what sort of magic this Jolly Ball toy holds for my dog but she goes insane for it. She's a really tough chewer and this has held up perfectly for more than a year. I wish I knew what makes these balls so damn interesting to dogs – they really tend to go nuts for them. If your dog has access to this at all times watch out for the handle – it can be chewed through when you're not supervising.
West Paw Zogoflex Toys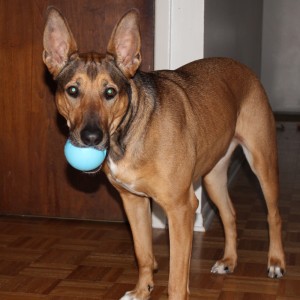 Our ball from West Paw is by far Laika's favorite toy. I don't know what it is about this ball that makes it so magical but she's got this thing in her mouth constantly. It's super tough and pretty heavy – but it's built to last. We play fetch with it all the time, indoors and out.
West Paw toys in the Zogoflex line (such as this ball) are built to last, and they all come with a money back guarantee. The company will send you a new toy at no charge if your dog destroys it. They make a lot of great tough toys but Laika loves her blue ball best of all.
Damien's Best Rope Tug Toys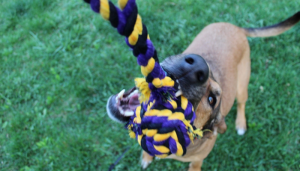 It's no secret that Laika loves a good game of tug. We play at least once a day and our favorite tug toys are the rope toys from Damien's Best Dog Toys. They're extremely durable and soft. And if you weren't aware Laika and I love a good game of tug and it's by our my favorite training reward.
Benebone Wishbone Chew Toy
We've gone through a lot of bones & chew toys and Benebone is my favorite by far. They don't stink (sorry bully stick lovers), they last a long time and they instantly become Laika's all time favorite thing to carry around when she gets a new one.
Chuck It Glow Ball
I wasn't sure that our Glow Ball would last through Laika's chewing, but I'm happy to report more than a year later it's still in one piece. It's very light-weight and makes a fun squishy noise every time Laika bites down on it. And this thing glows bright, it's pretty sweet. It's also perfect for an indoor game of fetch because it's very light weight.
Dog Supplies We Love
---
Nail Dremel
Laika absolutely hated having her nails cut by the guillotine style nail clippers, so I really wish I would have invested in one of these dremels earlier. The Dremel 7300 has been such an improvement for us when it comes to trimming her nails. It's rechargeable and isn't very loud at all. Laika was a bit unsure of it at first but it only took a couple quick sessions with plenty of carrots and snap peas to get her desensitized to it.
I'll never go back to guillotine style again. I can get all of her nails done with this Dremel in about 5 minutes.
Nature's Miracle Stain & Odor Remover
Dogs puke, and sometimes they puke a lot. Sometimes I think Laika's mentality is eat, play, barf – which is why  I chose that as the tagline of this blog. The best stain/odor remover I've found by far is Nature's Miracle. It's inexpensive and works like a charm. Great for house training accidents and barf – I'd recommend this to any pet owner.
FURminator Deshedding Tool
If you have a double coated dog & have problems with a lot of shedding (especially in spring) you might want to look into a FURminator. I've never been able to get so much undercoat out as I have with this thing. The downside is that it's a rough comb – so if your dog is fussy like Laika and prefers being brushed with feathers only it might take a little bit of coaxing to do more than a few minutes at a time.
Safari Nail File
If you use nail clippers chances are you're going to end up with some sharp edges and that's where a nice nail file comes in. I used to buy those cheap $1 ones from the supermarket, but after going through so many of them I decided to buy a steel one that will last. The nail file by Safari is simple, cheap, and will last forever. (well we've had it 3 years and no wear or tear yet)
Eathbath Pet Shampoo
Does your dogs skin get a little dry in the winter? Laika's does so I decided to try a few shampoos for itchy skin & Earthbath Oatmeal & Aloe was by far my favorite.
Dog Books We Love
---
Mine! by Jean Donaldson
If your dog has exhibits any resource guarding I'd recommend this book called Mine! A Practical Gide to Resource Guarding in Dogs. It's a simple and easy read with actual step by step examples to practice. I wrote more about the book in more detail in my post Resource Guarding – Understanding the Behavior.
After searching for the answers all over the place I found the strategies in Donaldson's book to be the most effective. If you have a dog with resource guarding issues you should own this book, it's been the most helpful resource I've read about the subject. I would recommend this book to any dog owner that's dealing with resource guarding.
Reaching The Animal Mind by Karen Pryor
This is one of the first books I picked up when I got Laika. I didn't have much experience with dog training in general (besides the basic "come" and "sit" commands) so this was a real eye opener. The book explains clicker training in great detail, gives a step by step guide on how to practice it, and explains why it works so well.
I'd recommend this to anyone whose been looking into clicker training.
Don't Leave Me! Step by Step Help For Your Dog's Separation Anxiety
If your dog suffers from anxiety this book can be a lifesaver. It has practical advice for how to help your dog deal with separation anxiety, and it's written by someone whose been through it herself. This book will not only help you understand separation anxiety, but it will give you a clear idea on methods you can use to start helping your own dog manage it.
Blogging Tools We Recommend
---
Bluehost

I've had good experiences with Bluehost. I don't have much down time (only once for a few hours that was planned beforehand ) and I'm a fan of their customer service. Their online support is really nice to have considering I have questionable phone service at home because I live out in the middle of nowhere.
They've been able to help me on three separate occasions within the hour. Two of those times were through e-mail and once was live chat. And I'd like to add that those problems all ended up being my fault, but they were still willing to help.
Bluehost is great for beginners, too. WordPress installation is as easy as one click once you sign up. They also set you right up with a free Cloudfare CDN account which helps lower your latency and security protection options.
*Pro Tip for Cloudfare: Make sure to run your site through a speed test when setting up Cloudfare; they are a great service but their minify settings can actually slow down your site. It may be a better option to disable their minify settings and install a separate plugin for handling your minify needs.
If you're thinking about starting your own blog check out our guide on how to start your own blog in less than 10 minutes. It'll help guide you through everything from picking a great domain name to setting up your hosting & wordpress account.
Genesis
I've had quite a few designs for this site. Unfortunately by the time I'd be satisfied with the look of one my load times were horrendous. I decided to finally pay for a premium theme and I went through Studio Press to buy one with the Genesis framework. It's certainly a learning curve for a novice like myself but it's so customizable and fast.

There's a ton of great sites dedicated to helping customize their child themes and Studio Press' forums are a great way to get help with CSS & PHP questions and they have good customer support. I purchased the Metro Pro Theme theme and couldn't be happier with all the customizations I've been able to make, even as a novice.
If you have a large site with many photos and posts a nice bootstrap like Genesis can come in handy. It keeps page weight down and looks pretty great out of the box (with many awesome customizations available). What I love most about Genesis is how easily customizable it is – and there's a ton of great people and wonderful support to answer all your tricky CSS & PHP questions.
Free Blogging Tools
---
W3Schools
I'm pretty sure you can learn everything you need to know about coding from W3Schools. They cover code and offer tutorials for HTML, CSS, Javascript, XML, and PHP. If I'm ever stuck on a certain bit of code that isn't working out I know I've got a nice quick, reliable resource at W3.
Firebug
Ever wanted to see what different colors or fonts will look like without making the changes live? Firebug is an add on for Firefox or Chrome that lets you make edits and changes to your HTML & CSS without having to commit first. You can point and click your way to figure out every element that's working on your website, it's tremendously helpful for fixing errors and debugging.
Broken Link Checker
Broken link plugins put a lot of strain on your database. They also didn't seem to find any broken links; when I ran my site through Dead link checker I found quite a few. I'd definitely suggest running your site or blog through a link checker once in a while.
Akismet
Free wordpress plugin that automatically checks all your comments against their own web service to see if it's spam or not. You don't need to filter through and reject all of the "Hi, I see you have some interesting stories here" comments, it's automatically done with this plugin. They've caught 100% of mine. It's one of the few plugins I'll have active on my site all the time.
GTmetrix
I'm a little bit obsessed by site performance. I'm constantly running GTmetrix with various settings on my site to try and optimize. It's one of the easiest tools to use to see what's slowing down your site. It will provide you with a nice list of what your priorities should be and gives examples of how to fix them.
Pingdom Speed Test
I just mentioned how obsessed I am with speed. I also check Pingdom for more recommendations. It gives you a nice waterfall layout of load times so you can easily analyze what your site is spending the most time on when rendering.
The Readability Test
The Readability Test is a quick, free way to check the readability of your site. It will even let you know the percentage of complex words you've used. It uses the Flesch Kincaid Reading Ease & Grade Level indicators. In case you're curious Puppy Leaks has an average grade level of 5 meaning most 10 & 11 should easily understand it.
Bitly
If you want one of those shortened URLs but don't have a plugin or platform that automatically creates them check out Bitly. You simply put in your link and it creates a shortened URL that looks something like "http://bit.ly/1CU7ecm" that you can put right into a tweet. As an added bonus it's free to sign up and you can check the analytics of all the links you've created.
Hemingway
I know when we're blogging most grammar rules can be forgiven as long as we maintain the basics such as spelling. I do have a tendency to write really long sentences. The Hemingway app is perfect – you paste in any text you like and it points out hard to read sentences, number of adverbs, and passive voice. Seriously try it out – it helps me tremendously when writing.
Co Schedule's Headline Analyzer

I can't believe I just discovered this awesome free tool. Just put in your headline and it will analyze the character count, word count, and word balance. It analyzes the overall structure, grammar, and readability of your headline. It also gives you tips on sentiment and key words.
Impossibility
The most addicting domain generator I've found. After you choose a word you'd like in your domain name you can search by adding nouns, adjectives or verbs at the beginning or end. DogToga.com is available in case you were planning a line of designer dog togas in the future – just sayin'.
Free Design Tools
---
Canva
Canva is a free graphic design tool. It does have a few paid options as well but the majority of their great stuff is all available for free. You can easily upload your own images and add icons, text overlays, or create logos. There's a ton of great premade design options in Canva and I found it to be quite user friendly.
Pic Monkey
If you need a photo editor check out Pic Monkey; the site offers a ton of great effects and touch ups for your photos. It also has a bunch of neat frames and effects you can add, as well as text.
Subtle Patterns
Huge database of free sublte pattern textures. They're all single downloads, no weird file types, just simple zip files. The site is so easy to navigate and it's wonderful that you can preview each of the patterns right on the site.
Pixabay
Free stock photos. They have a few sponsored images but they're all clearly marked at the top, the rest are free. To give you an idea of how many photos they have I typed in dog and got 2907 results. A lot of them are really great quality.
Morguefile
Another free image site. Searching for the term dog returns over 4300 results – many of which are great quality. The images are free and there's no attribution required.
Google Fonts
I spent way too much time considering the typography for this blog considering I ended up just going with Open Sans. There are so many google fonts available I felt like a kid in the candy store. They're free to use and there's multiple ways to integrate them into your site. I was having issues with my cache plugin overwriting my manual imports of them so I went with the WP Google Fonts plugin for wordpress.
If you want a real nifty place to see all of the Google fonts in action go to Ranking Edge.
What WordPress Theme is That?
If you've ever stumbled upon a beautiful theme and wondered what it was look no further. As long as it's WordPress just type in the address and you'll find out instantly. It also detects plugins and gives you direct links to and more information on the themes/plugins detected.