Is There Really a Best Breed For First Time Dog Owners?
"What's the best dog for a first time dog owner?" I've seen that question so many times on forums and no one's shy about sharing their opinions on the matter.
But what if we changed that perspective just a little bit? What if we went out and met some dogs in person rather than asking a stranger?
Rather than asking "what breed is right for me" perhaps we should start asking "what dog is right for me?"
Is There a Best Breed For First Time Dog Owners?
There's always been something that feels "off" about all of those best breed lists; especially when it comes to trying to find the perfect breed for a first time dog owner. I'd like to imagine there's a lot more to a dogs potential than just his breed. I think it's much easier to match an owner with a great dog based on that dogs individual personality – not just the pedigree or assumed breeds we attribute to mixes.
I've often wondered if mutts are getting the raw end of the deal when it comes to telling people to "research breeds" before choosing a dog. Don't get me wrong; it is excellent advice & finding a dog that fits your lifestyle is exactly what you need to do. But the results themselves are limited to a handful of breeds – and with millions of dogs in shelters I'd like to think they also deserve a chance to show their potential.
When you start researching the "best breeds" for first time dog owners you'll end up with a bunch of top 10 breed lists & you'll probably take a few of those "find your perfect breed" quizzes. While that might be a good start to familiarize yourself with breed characteristics they tend to limit your search to just a few specific breeds.
Each owner is different, even when it comes to first time dog owners. There isn't a "one size fits all" perfect breed for everyone. A first time dog owner whose hobbies are jogging and bicycling is going to do better with a much different dog than the first time dog owner who enjoys reading the paper & watching hours of television each night.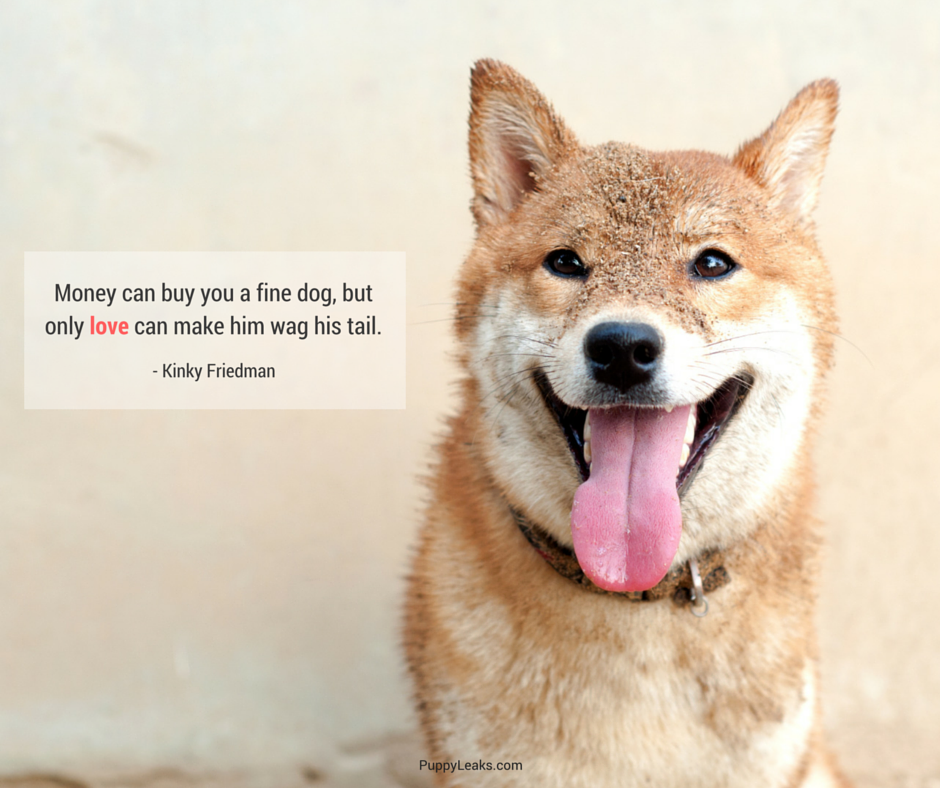 Analyzing the "Top 10 Breeds for First Time Dog Owners"
Out of curiosity I tallied up the breeds listed from the 10 most popular "best breeds for first time dog owners" posts on Google. I planned on doing a lot more but honestly I can only stand looking at a couple 'go to page 2 for the next breed' posts at a time before I start to get angry – but that's a topic for another day.
As expected there were a few breeds that made it onto every list, but there were also a few extremely questionable ones. You're going to recommend a Vizsla or Australian Cattle Dog to a first time dog owner? Of course it can work out but those two wouldn't have crossed my mind unless the potential owner wanted a hunting buddy or lived on a farm.
The Most Recommended Breeds via 10 List Posts
According to the "top to breed lists" I analyzed two breeds showed up on every single list – the Papillion & Poodle. So if we were to go by what the internet tells us first time dog owners should just stick with getting a Poodle or Papillion. In second place were the King Charles Cavalier Spaniels, Golden Retrievers, Labradors & Pugs which made it onto 9 of the 10 lists.
Here's a breakdown of the most recommended breeds from 10 of those lists:
There were quite a few breeds that ended up with one vote each:
Peekapoo
Samoyed
Schnoodle
Sussex Spaniel
Yorkiepoo
Norfolk Terrier
Collie
English Springer Spaniel
Soft Coated Wheaton Terrier
Whippet
German Shorthair Pointer
Vizsla
Weimeraner
Australian Cattle Dog
German Pinscher
Silky Terrier
Mi-Ki (don't even know what that is)
Rhodesian Ridgeback
Mini Bull Terrier
Mountain Cur
These top ten breed lists for first time dog owners have working dogs, sighthounds, toy dogs, herding dogs & designer breeds. It doesn't feel like a natural way to clump dogs together.
There's a big difference in dog breeds in these lists, but there's also a huge difference in first time dog owners. There's such a huge variety of dogs listed in these lists, and I find it hard to imagine that any one person would do perfectly fine with either a Yorkie or a Lab. They're both great dogs, but they're suited for different lifestyles, and the last time I checked being a first time dog owner isn't a one size fits all lifestyle.
There's Not One Magical Breed That's Right for Everyone
I have nothing against any specific dog breed; what I'm uncomfortable with is telling people which breeds are right for them. There are just too many variables involved. The age of the dog, size, the dogs personality, willingness of the owner to provide adequate mental & physical exercise.
Labradors have been the most popular dog in America for ages. They're generally even tempered and easy to get along with. That being said they can be quite a handful. When's the last time you were around an adolescent Lab? They make excellent family pets with enough exercise and mental stimulation, but if they get bored they can become quite destructive.
There's a huge difference between adopting a puppy vs an adult dog. If there's a breed you're interested in but don't think you could handle their puppy or adolescence phase look into adopting an adult or senior. With older dogs what you see is what you get – the dog you meet is the dog you take home.
There Are Millions of Great Dogs Out There
We shouldn't assume that there's a 'perfect' breed for any given situation, just as there's not a 'perfect' owner for every single dog. The Fairfax County Animal Shelter in Virginia recently removed their breed labels from their adoption kennels. The result? Potential adopters spent more time asking questions about the dogs, giving the shelter staff the chance to explain the importance of getting to know each dog as an individual with it's own unique personality traits.
It's up to us, as advocates, no matter what our particular situation, to start explaining to people that breed labels are subjective, not based in science and that when we, as animal welfare professionals guess, we guess wrong at least 50% and often 75% of the time. We should be telling people that the vast majority of dogs in our shelters are mutts or mixed breeds and that the way they look says nothing reliable about their behavior. – Removing Breed Labels: Easier Than You Think
Of course we should do our research when it comes to getting a new family member. You need to consider the size of the dog, sociability, age, trainability, activity level, and health. But what we need to avoid is clumping dogs like Labs & Bichon Frise's into the same "best breeds for first time pet owners" category.
Every first time pet owner is different. Every dog is different. There's not a one size fits all breed that works well for all first time dog owners, just as there's not a perfect breed for every single person who lives in an apartment. (though Greyhounds are pretty awesome & mellow)
The oversimplification of choosing a dog based on a top 10 list is worrisome. Caring for a dog is a 10-15 year commitment, and I don't a top 10 breed list is a great predictor when it comes to finding your new best friend. Dogs come in all shapes, sizes & ages; and even among litter mates you see plenty of differences in personality.
And what about all the dogs that don't make those lists? Should they immediately be taken out of consideration? I wouldn't recommend a Border Collie to most first time dog owners – but what if someone is thoroughly prepared? What if they've done their research and are looking forward to finding a great agility dog and jogging partner?
And what about those of us who've had dogs before? Does the fact that you've owned a dog mean you're ready to take on a dog that's more "challenging?" I know plenty of second, third, or fourth time dog owners who weren't prepared for the dog they ended up with.
Get Out There & Meet Some Dogs
What's right for one owner isn't right another. Potential dog owners shouldn't feel the need to narrow down their search to one or two specific breeds when there's a ton of great dogs out there to choose from.
If you have any doubts at all take a look at your local rescues where the staff and volunteers can help you find a great match. Their dogs are often fostered which gives you an insight into what that dog is like in a home environment. I don't think you can make a much safer bet than that.
If you have your heart set on a specific breed check to see if there are any dog shows or events coming to your town. Talk with various handlers, breeders, and trainers who've worked with the breed for awhile; they're going to be able to provide you with all sorts of breed specific knowledge.
With the millions of dogs available it's important to keep in mind your perfect match won't always come from a top 10 list. The perfect dog could be waiting for you at your local shelter.
Helpful Resources for Finding The Dog That's Right For You
Don't be discouraged when it comes to finding your first dog, I know the search can be daunting. Rather than just thinking of one or two breeds that might be right for you consider going through a rescue to find the dog that's right for you.
And if you're set on getting a purebred pup go out & meet some breeders & go to dog shows. Get to know the dogs, make sure they're the right fit for you before making that commitment.
The right dog is out there for you, it's just going to take a little more than reading a top 10 list to find him.

No matter how little money and how few possessions you own, having a dog makes you rich. – Louis Sabin