Roundup 51: Favorite Dog Articles, Deals & Videos of the Week
Earlier this week I tried recreating Laika's first photo. Almost 5 years later and she was much less willing to sit patiently and just "look at me", go figure.
I think I'll try again later this week, and this time I'll be armed with carrots.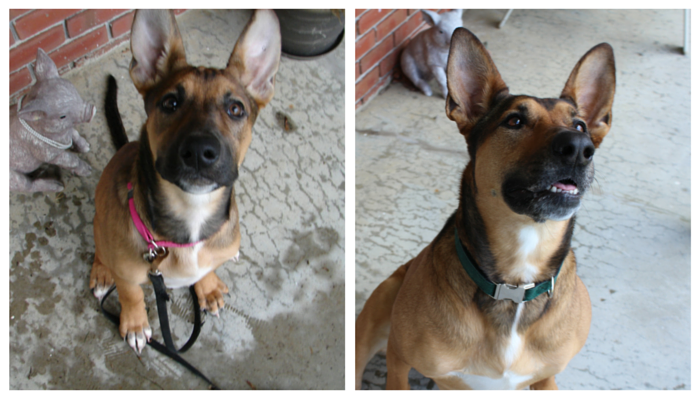 From the perfect open letter to send to your friend whose looking to get a dog to thinking outside the NILF (nothing in life is free) box, here's my favorite dog articles of the week. I hope you enjoy them as much as I did.
Favorite Dog Articles of the Week
So Your Facebook Friend is Looking to Get a Dog…
Perfect open letter to people looking to get a dog, including what to expect when choosing different adoption options.
At This Hospital Patients' Pets Are Welcome
Profile of the awesome Canadian foundation Zachary's Paws for Healing that's been helping to provide companion pet visits to hospital patients.
No Stimulus Goes Unconditioned: Thinking Outside the NILF Box
Great article that will resonate with owners of fearful dogs, and beautiful explanation of how certain training protocols aren't right for every dog.
Man Devotes Life to Adopting Old Dogs Who Can't Find Forever Homes
Awesome story of one man's dedication to rescuing senior pets. Be sure to check him out on instagram for lots of awesome photos of his crew.
I Took My Dog To Our Newsroom. Here's How My Day Went.
Sweet little essay (with lots of photos) about one woman's experience with taking her 15 year old dog to work for a day.
Best Dog Deals of the Week
This post contains affiliate links, if you make a purchase I'll earn a small commission.
Favorite Dog Videos of the Week
I think he knows the routine…
That's not the noise I was expecting.