Roundup 49: Favorite Dog Articles, Deals & Videos of the Week
You know what's really cool about Spring? Not having to wear a winter coat all the time. Those first moments of feeling the warmth on your skin each year… it's refreshing.
You know what Laika finds really cool about Spring? All the mud. It's a win for the both of us.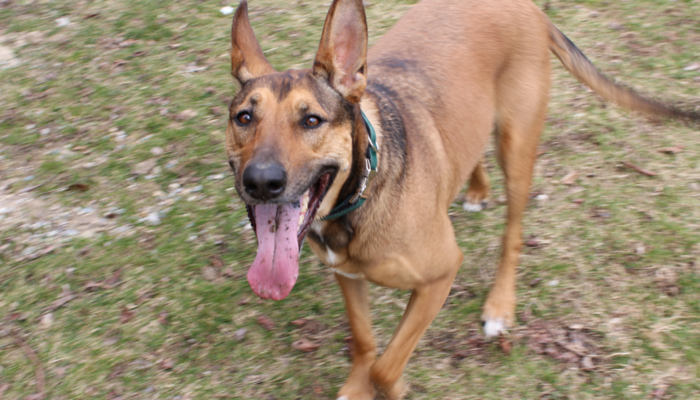 From the need for more compassion in the dog training field to asking people to describe their "ideal dog," here are my favorite dog articles, deals & videos of the week. I hope you enjoy them as much as I did.
Favorite Dog Articles of the Week
The Good, The Bad & The Ugly: Why Owning a Reactive Dog Is Like Grieving
If you have a reactive dog (or know someone that does) you need to read this. Honest look at all the the emotions that come to the surface when living with a reactive dog.
5 Ways You Make Deaf Dog Parents Crazy
Wonderful article filled with great insight & humor. Guaranteed to make you laugh & nod your head in agreement.
Bound By Canine
Beautiful & inspiring piece that promotes compassion & understanding in the dog training community, rather than nasty remarks & quick rushes to judgment.
Dogs & The Things We Cannot Change
Such a beautiful (and honest) look into lives we live with our dogs, and the troubling realization that sometimes there are some things we cannot change. Tissue level = high.
The Perfect Dog
Interesting look at the findings from a few studies that asked participants to describe their ideal dog, and the disconnect between what people say they'd do for "ideal dog" versus what they're doing with their current dog.
Best Dog Deals of the Week
Outward Hound Dog Backpack in Blue Size M 57% Off – Amazon
Nature's Miracle Stain & Odor Remover 47% Off – Amazon
$10 Off Orders of $55 or more w/code BBS10  – Best Bully Sticks
This post contains affiliate links, if you make a purchase I'll earn a small commission.
Favorite Dog Videos of the Week
Bond the rescue dog gets a wee bit excited at meal time. (he's since been adopted 🙂 )
Speaking of excitement for food, here's an old classic.