Roundup 28 – Awesome Dog Articles of the Week
From the awesome "clear the shelters" event to training dogs to sniff out cancer, here are my favorite dog articles of the week. I hope you enjoy them as much as I did.
Awesome Dog Articles of the Week
I Killed My Dog Today
If you couldn't tell from the title this one is a real tearjerker. I really admire this couple for putting forth so much effort to help their dog. While it's admirable to want to save every animal it's important to realize that some dogs are too unpredictable to be considered safe. I thank them for sharing their story, I know it's not an easy one to tell.
Dear Pet Owners: Stop Saying Your Pet Doesn't Hurt!
Our pet's tend to show their pain through behavior, not noise – so just because a dog isn't crying doesn't mean they're not in pain. And when it comes to the topic of pain medications I can tell you how much of a relief they've been for Laika. Working with a veterinarian you trust that helps you weight out the benefits vs risks is key.
How Many Barks Does A Nuisance Dog Make?
How many times have you heard people complaining about their dogs barking? Quite a bit I imagine, according to a recent paper it's estimated that nuisance barking is a behavioral problem in 1/3 of our dogs. But when we actually take a look at why our dogs are barking we might begin to understand that our dogs certainly aren't being troublesome on purpose.
Dogs to Join Medical Staff at UC Davis to Sniff Out Cancer
Previous research has found that dogs have the ability to sniff out prostate cancer in urine samples with 98% accuracy. Now a team at UC Davis has started training a couple of dogs to help them screen urine, saliva, and breath samples to detect cancer.
"Clear the Shelters" Event Finds Homes for More Than 18,000 Animals
Last Saturday 400 shelters across the county participated in the "clear the shelters" event which ended up finding homes for over 18,000 animals. Participating shelters reduced or waived their adoption fees, and many got a lot of local press coverage which helped make the event an awesome success.
How Dogs Show Us What Is Happening In The World
Our dogs have a whole variety of ways they communicate with us, though we tend to only pick up on the obvious ones – such as growling or tails wagging. Research has found that dogs also use their gaze to tell us when there's something interesting going on, and some even make a noise.
I Document My Kids Spending Idyllic Summers Without Computers
This mother captures beautiful photos of her children's summers spent without computers (as seen in the featured image above). These are the sorts of summers I remember as a child, long days spent outdoors playing out in the fields, catching snakes, swimming, and running around til it got dark. Be sure to check out her series from last summer as well.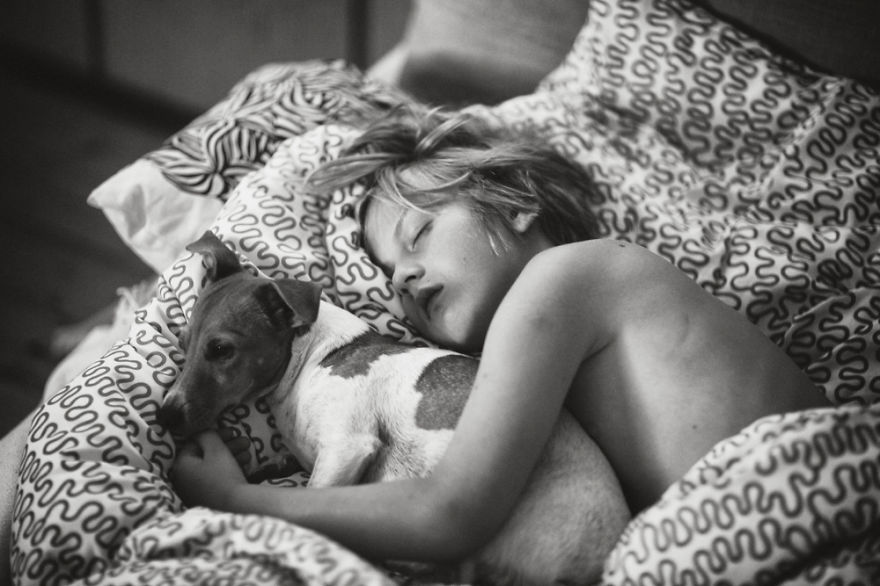 Best Dog Deals of the Week
This post contains affiliate links, if you make a purchase I'll earn a small commission.
Favorite Dog Videos of the Week
Another amazing video by the Beagle Freedom Project.
Try not to smile, I dare you.
Awesome stories about shelter dogs changing their owners lives.