Craigslist Dog Ads: Buyer Beware
Alabama Craigslist Dog Ads – Buyer Beware
Craigslist is where people trade video games for old appliances. It's the place you go when you need to make a few extra bucks so you decide to go over to that guys house for $50 so he can watch you eat eggs while wearing a tail. It's probably not the best place to find your new dog.
And sadly it's a place where people try to trade their dogs for all sorts of crap, and these are some of the worst examples I found.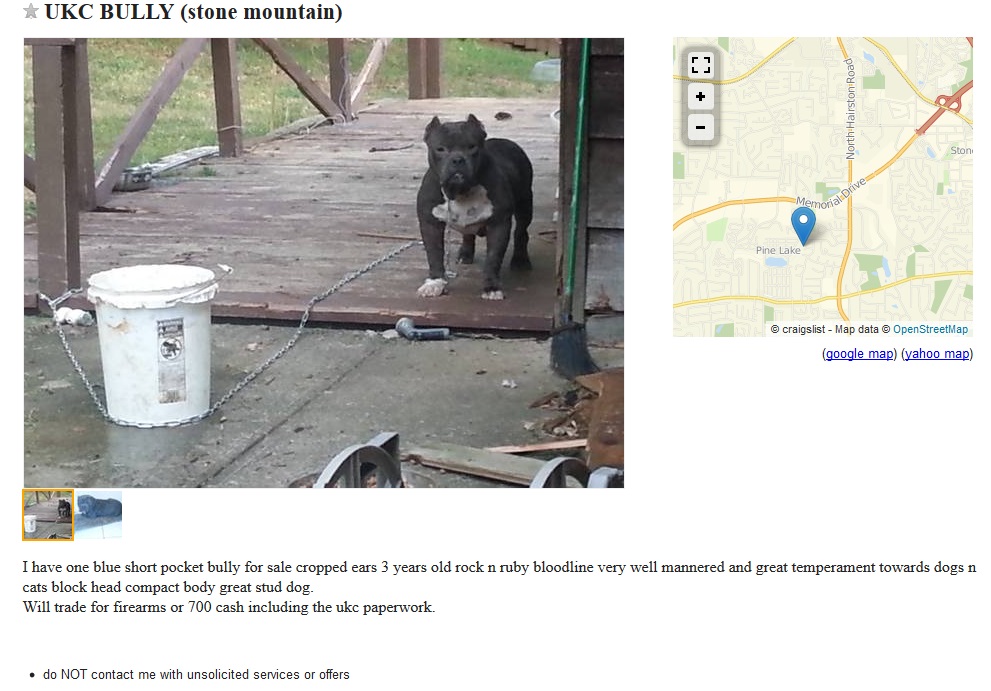 Looking to trade firearms for Bully, or 700 cash.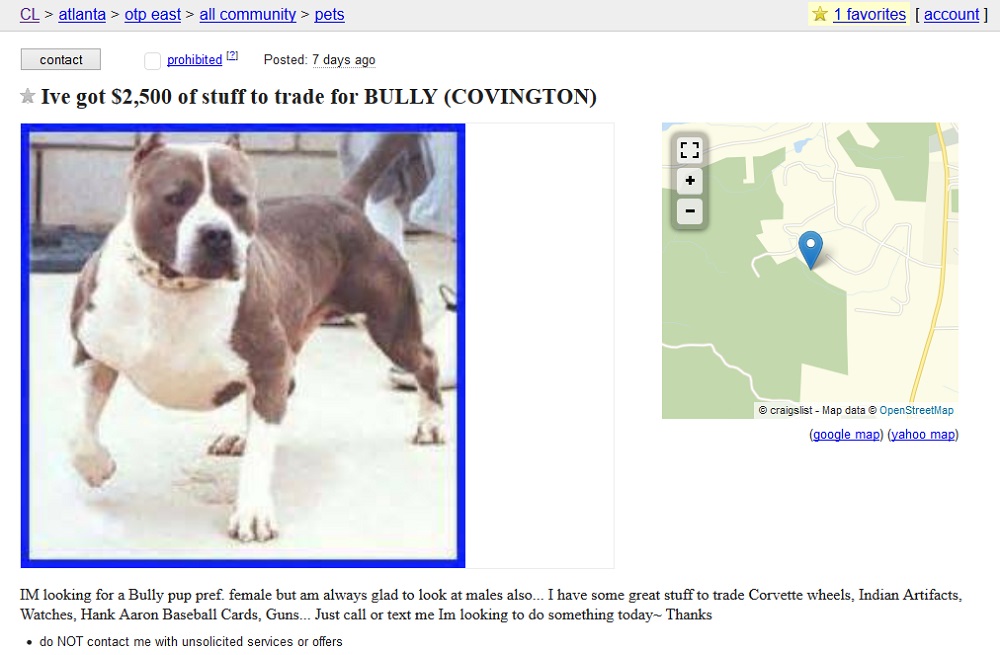 This guys willing to trade guns for a great BULLY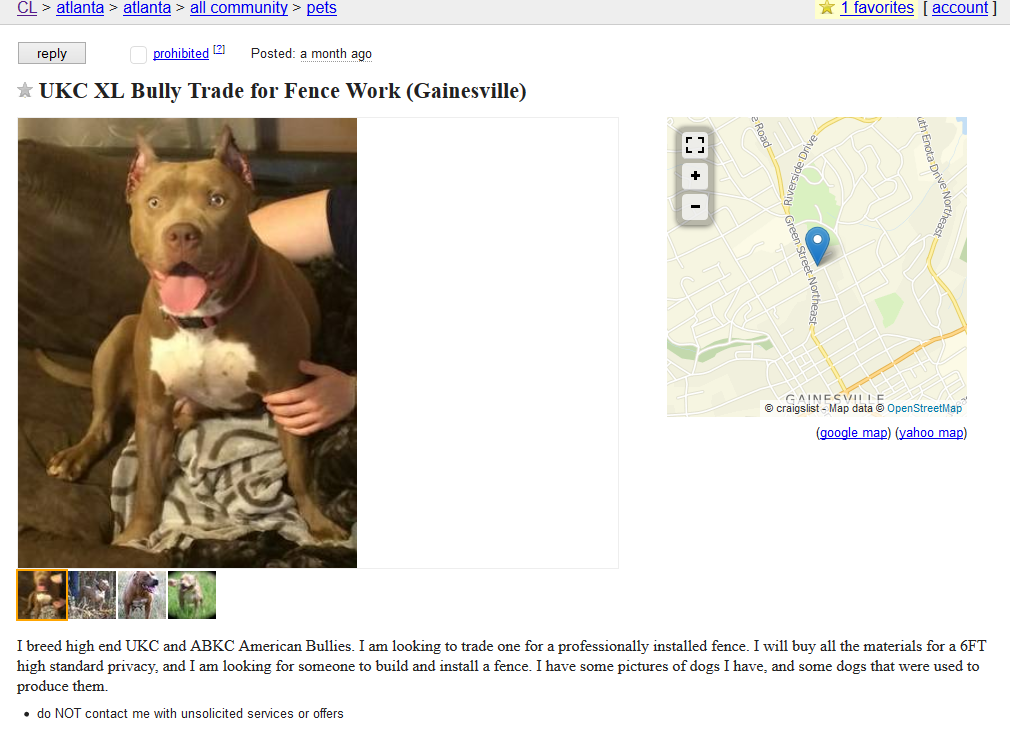 Do you know how to install a fence?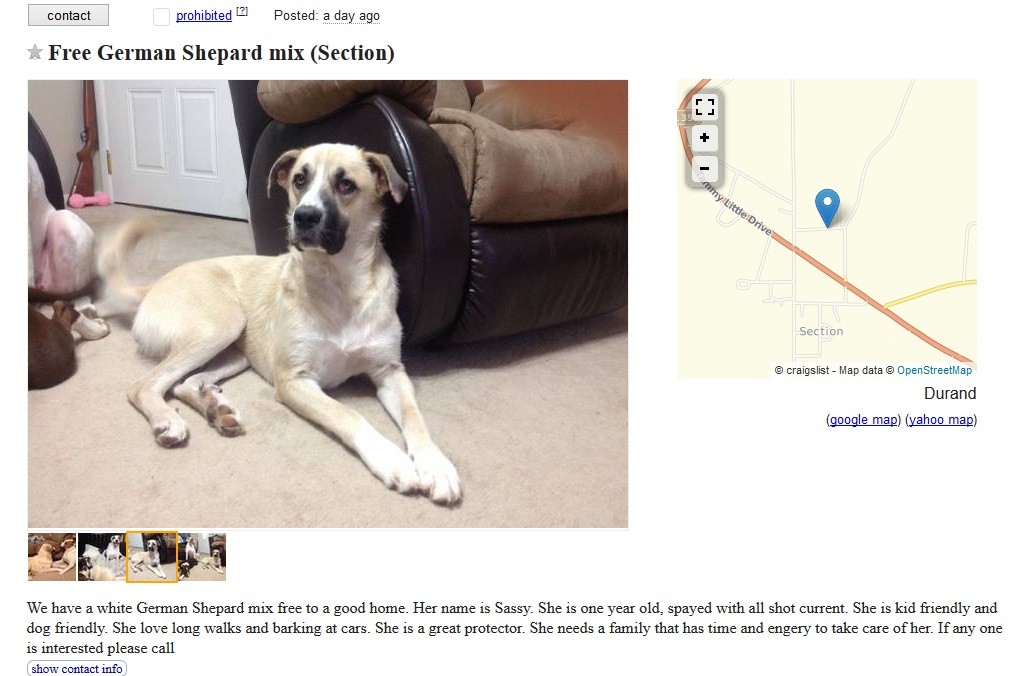 Loves long walks and barking at cars, sounds like heaven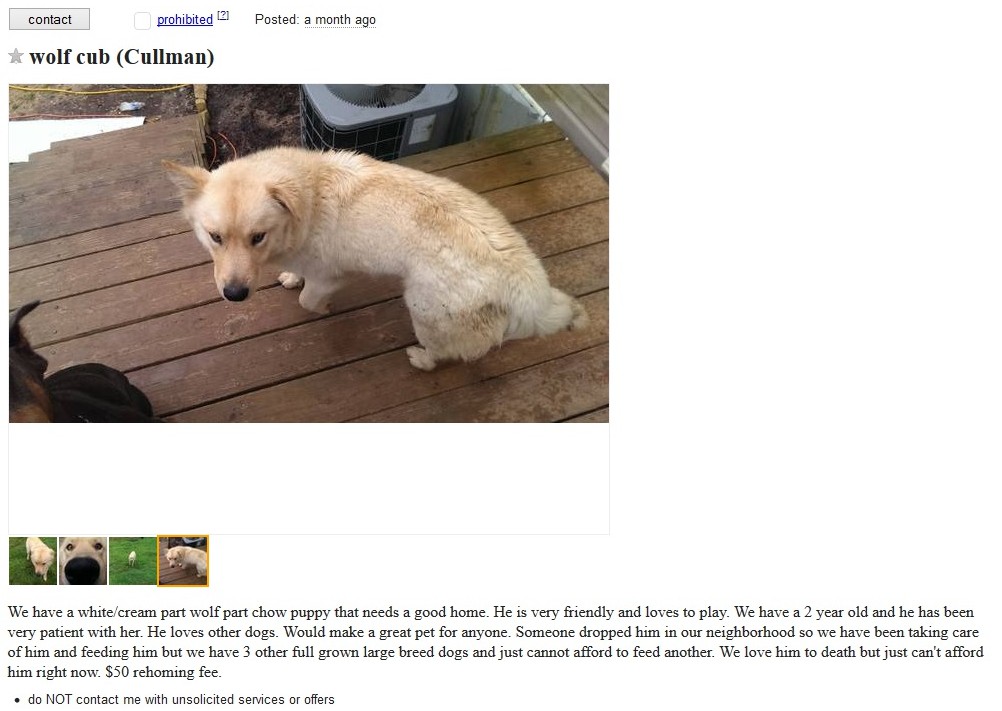 $50 for a wolf dog? Sold.